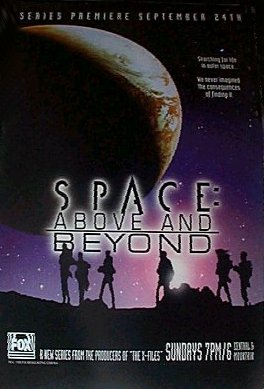 "We thought we were alone. We believed the universe was ours. Until one night in 2063, on an Earth colony 16 light-years away, they struck. Now we're at war. We fight when called, in space, on land, and at sea. To lose this war means more than defeat; to surrender is to never go home. All of us must rise to the call... above and beyond."
Season 1 is the first and only season of Space: Above and Beyond which premiered September 24, 1995. The season consisted of 23 episodes.[1]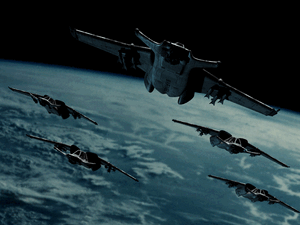 Set in the years 2063–2064, the show focuses on the Wild Cards, members of the United States Marine Corps Space Aviator Cavalry, 58th Squadron. They are stationed on the United States Navy space carrier USS SARATOGA, and act as infantry and pilots of SA-43 Endo/Exo-Atmospheric Attack Jet fighters.
Main Cast
Edit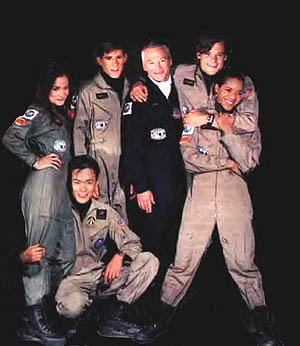 Directors
Edit
Executive Producers
Edit
Producers
Edit
References
Edit