Lovell is a character appearing in Season 1 of Space: Above and Beyond and the various tie-in books.
Biography
Edit
Lovell was a member of the colony on Vesta in the Epsilon Eridani system. He owned a dog called Buzz who accompanied him on the trip to Vesta.[1] Lovell was a construction worker in the colony and helped to assemble the settlement buildings. He struck up a romantic relationship with Jax, a geologist in the colony.[2]
Lovell was killed when the colony was attacked and destroyed by the Chigs two months after they had established the settlement.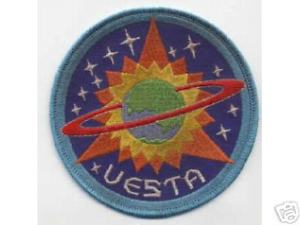 In the televison series, Lovell's dog is named Buzz, however in the novelization of the Pilot the dog is named Captain Krunch.
This character is not named in the Pilot episode.
Appearances
Edit
References
Edit
Ad blocker interference detected!
Wikia is a free-to-use site that makes money from advertising. We have a modified experience for viewers using ad blockers

Wikia is not accessible if you've made further modifications. Remove the custom ad blocker rule(s) and the page will load as expected.